On 25th Oct 2019, the sales department of Shenzhen Zhibang Packaging and Printing Co.,Ltd had their weekly sharing session, all the members of our sales team joined together and shared what they achieved in last week.
At the beginning of the sharing session, our marketing director – Aaron Lee announced that our company had been cooperated with Apple Inc about the lid and base gift box for iPhone 11.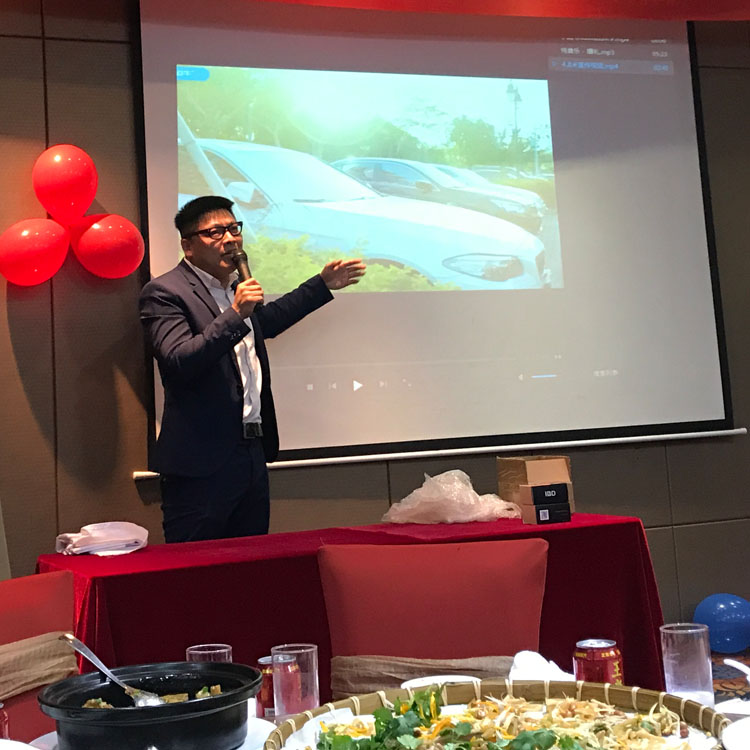 Our top sales – Omaima has shared her personal experience in negotiating with the fastidious customers. She said that we can work well with those customers because we have the advantages of quality, price and lead time. We can provide the reliable services all the time only if the requirements of our customers are reasonable. If we can do what we promised, and explained what happened to the unexpected on time. For example, we should tell our customer honestly that the magnetic closure is not in stock for now if they place an order on the magnetic gift boxes at over 10,000 pcs.
Then other sales girls shared their performance in last week, after that, we enjoyed the dinner together.